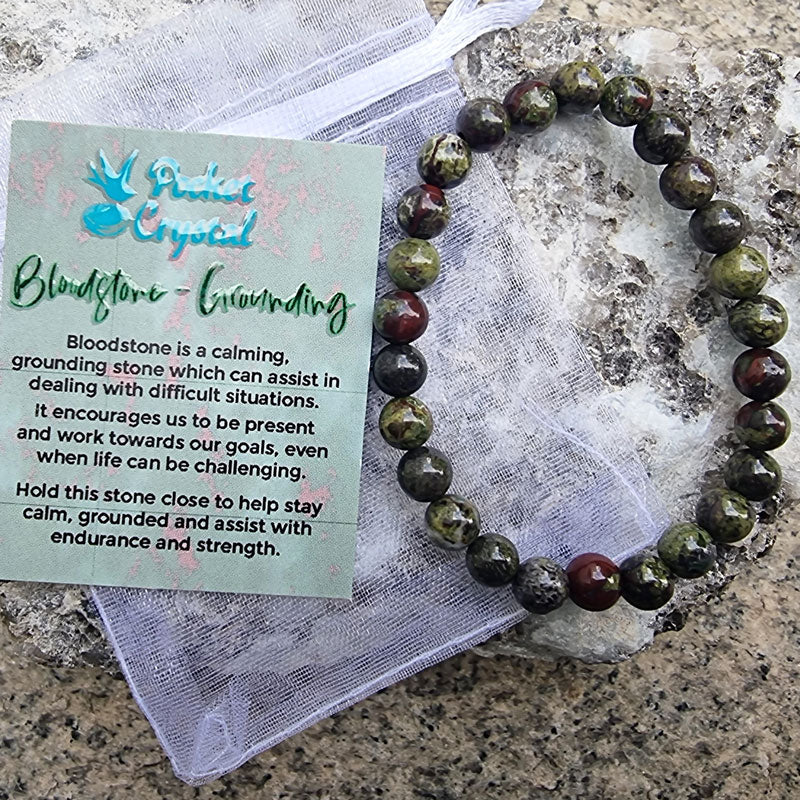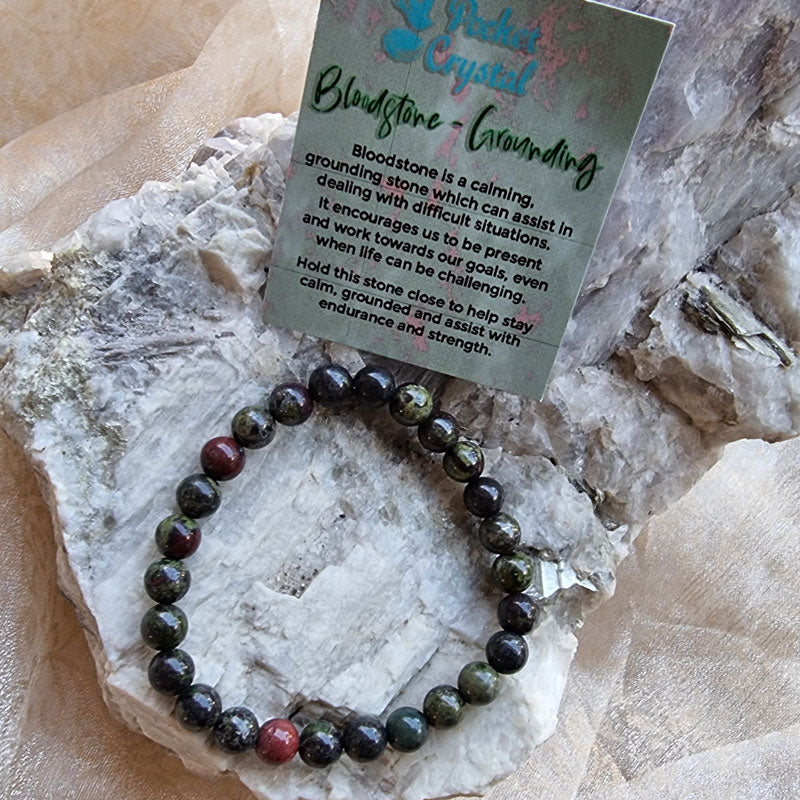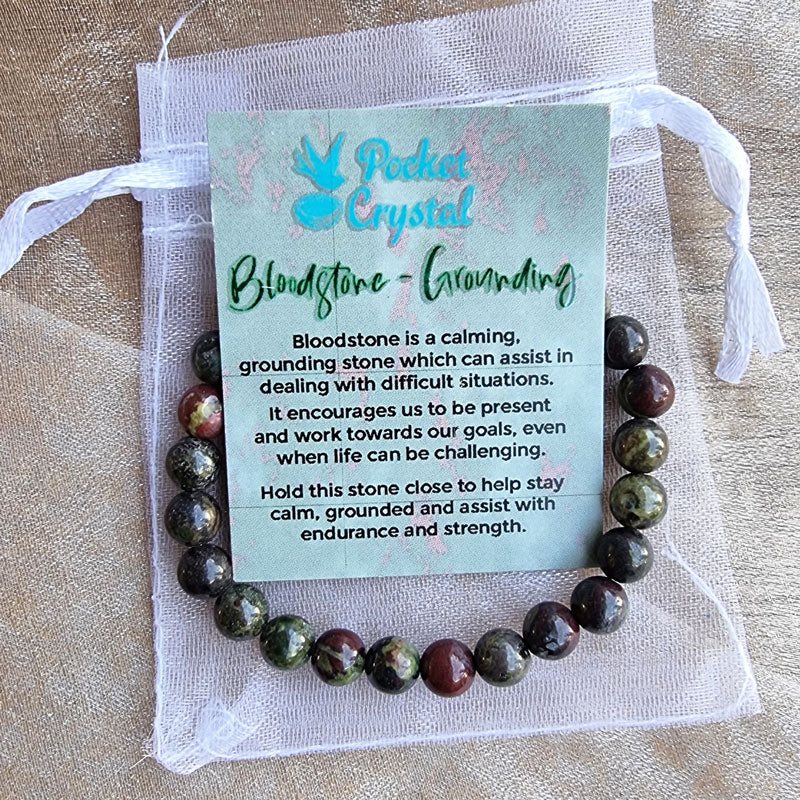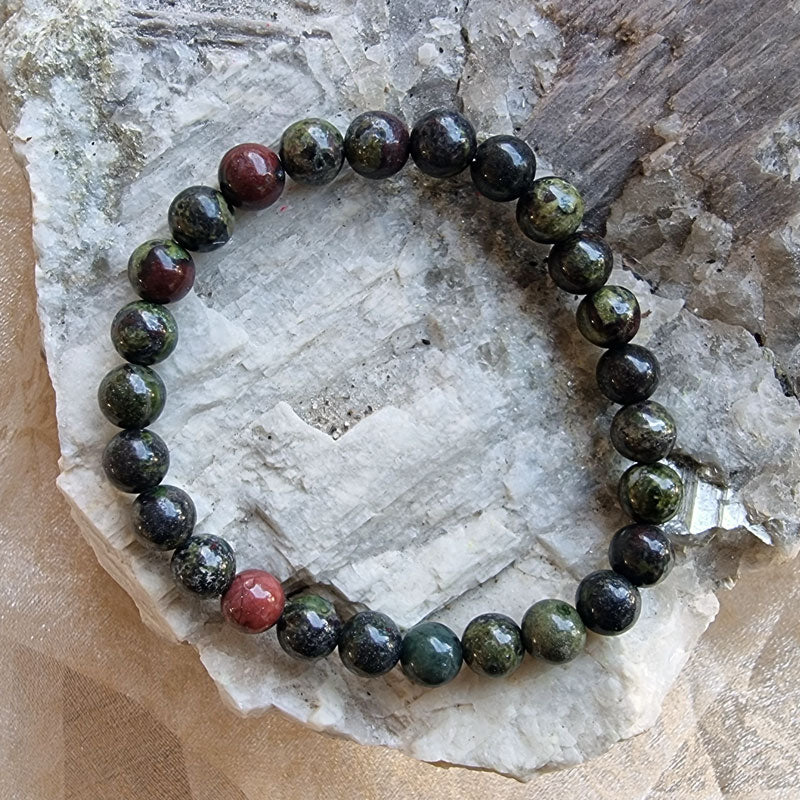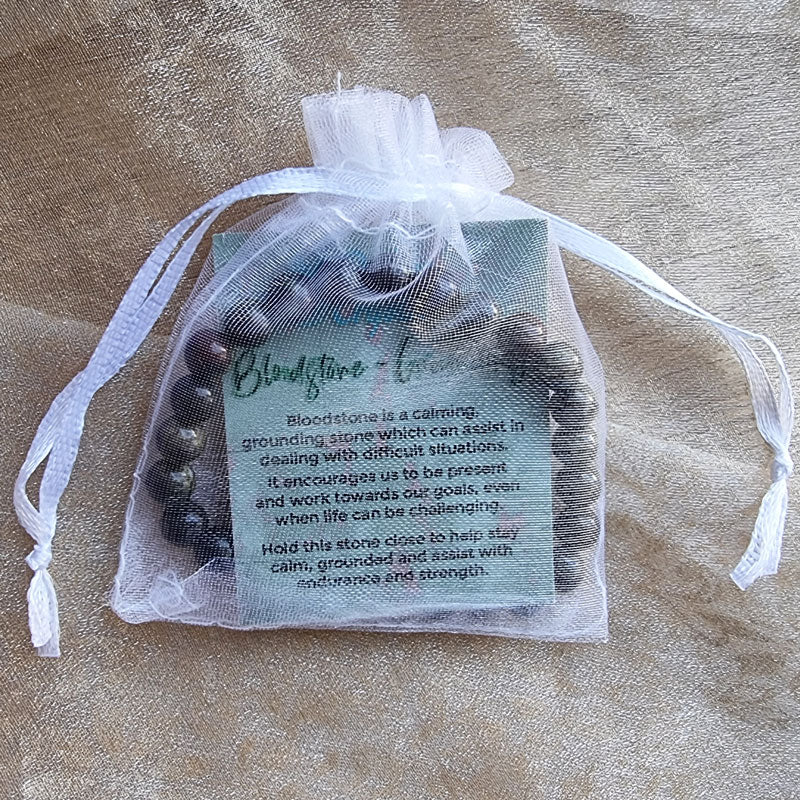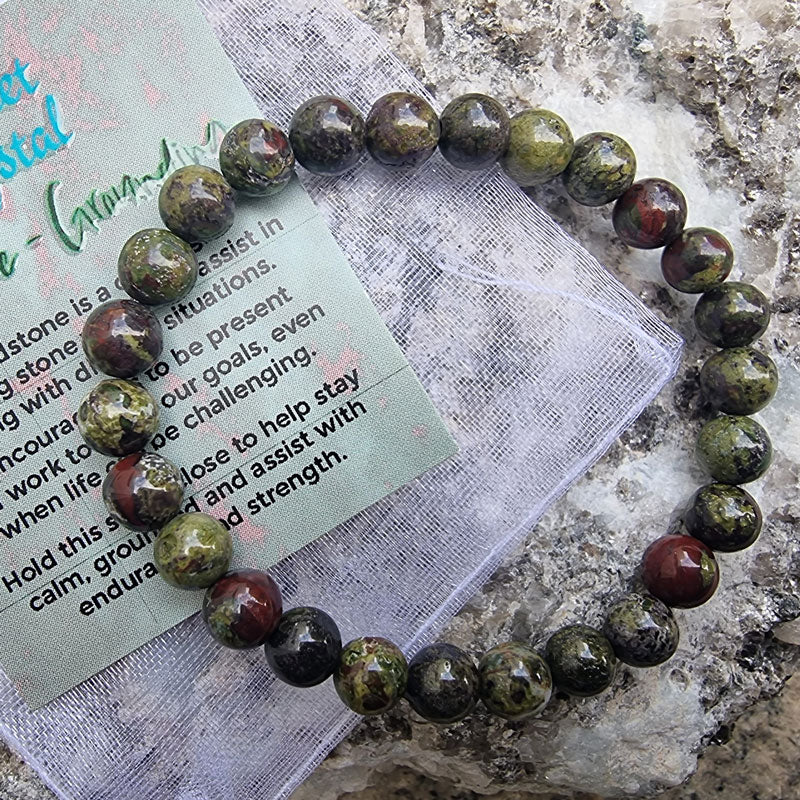 Bloodstone Crystal Stretch Bracelet
We currently have 5 in stock.
$18.95
or make 4 interest-free payments of $4.74 AUD fortnightly with
More info
BLOO331
A beautiful bracelet featuring blood stone crystal stones. There is nothing like wearing natural stone and these bracelets work perfectly on their own, or layered into beautiful stacks to create a more dramatic look.
Bloodstone is a calming, grounding stone which can assist in dealing with difficult situations. It encourages us to be present and work towards our goals, even when life can be challenging. Hold this stone close to help stay calm, grounded and assist with endurance and strength.
Crystals and stones make a powerful gift for a friend, partner, family member or loved one, as they reflect the knowledge you have about that person and what they need or require in their life, and what is important to them. Apart from this, they also look and feel beautiful and their healing and protective powers will benefit the receiver. 
Specifications:
One size fits most
Stretch bracelet
Stone = bloodstone
Includes bloodstone crystal card & bag