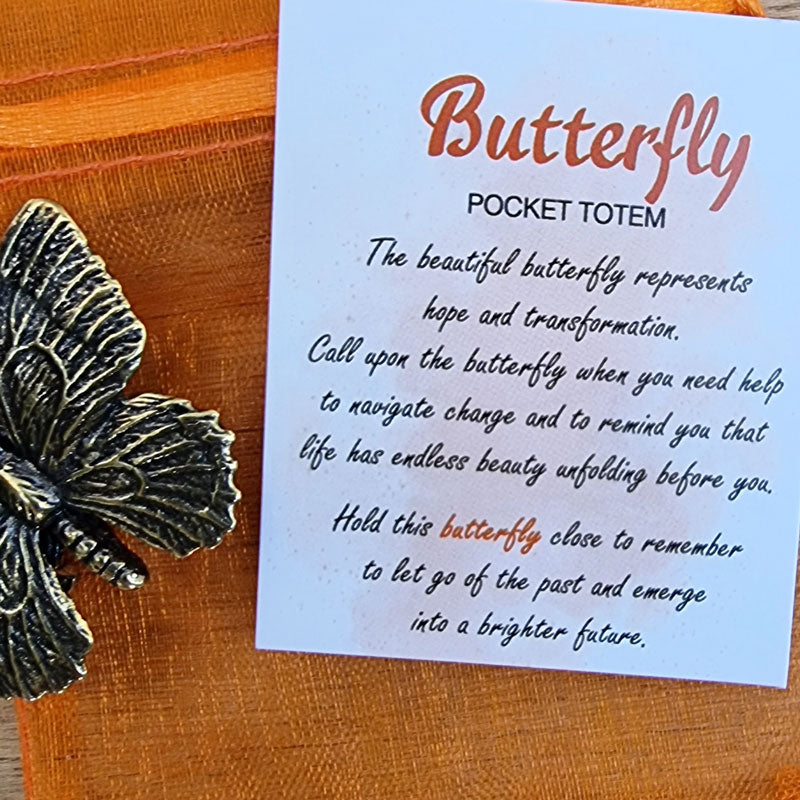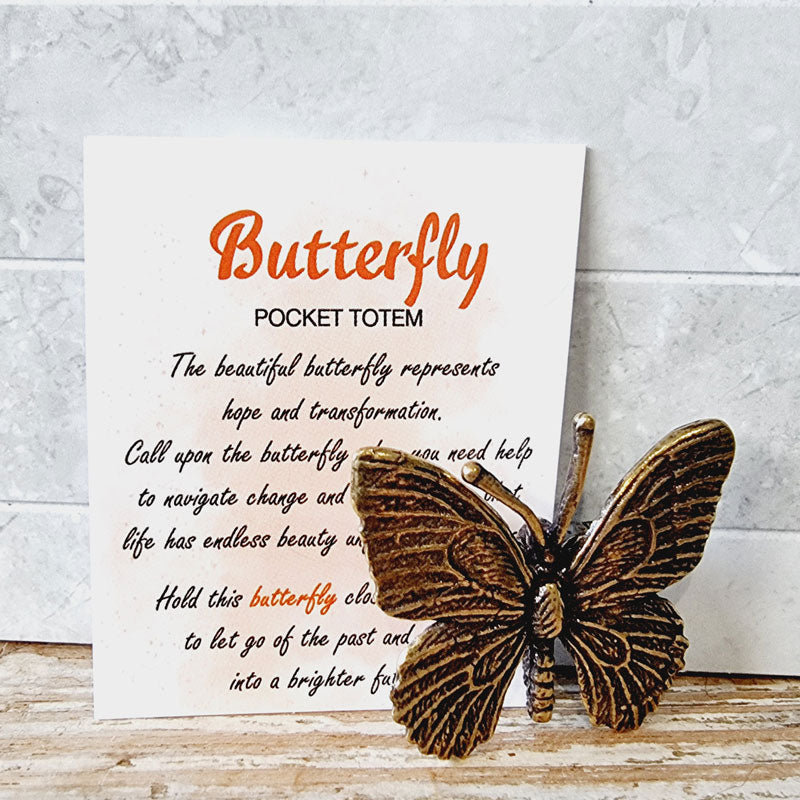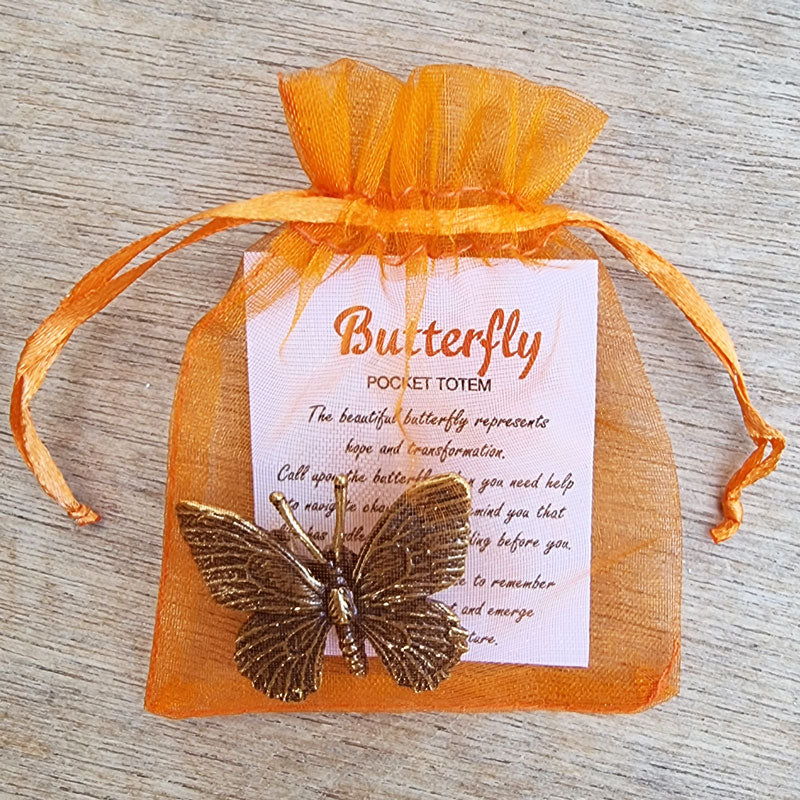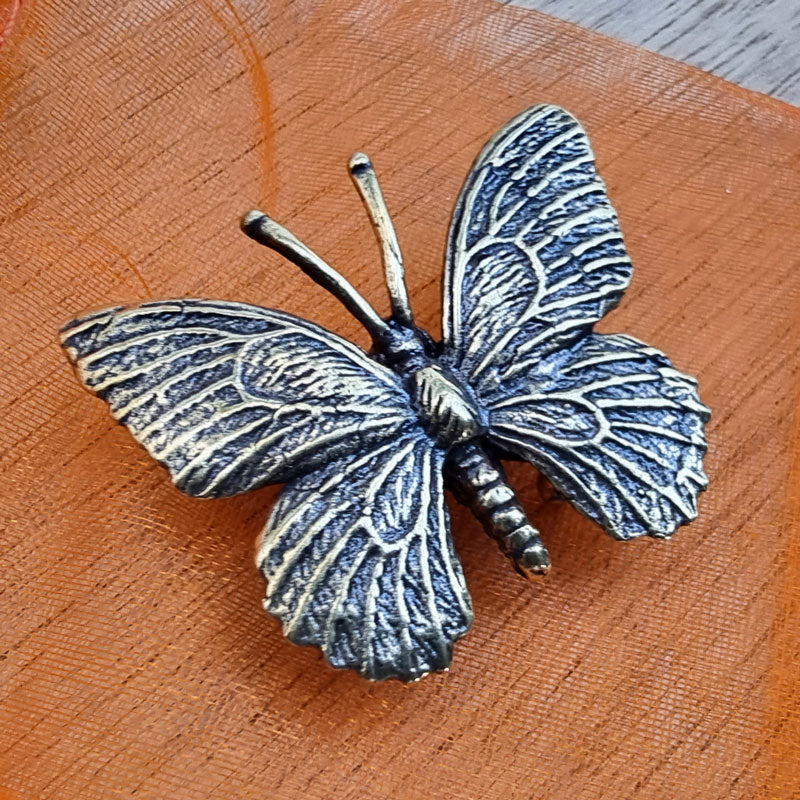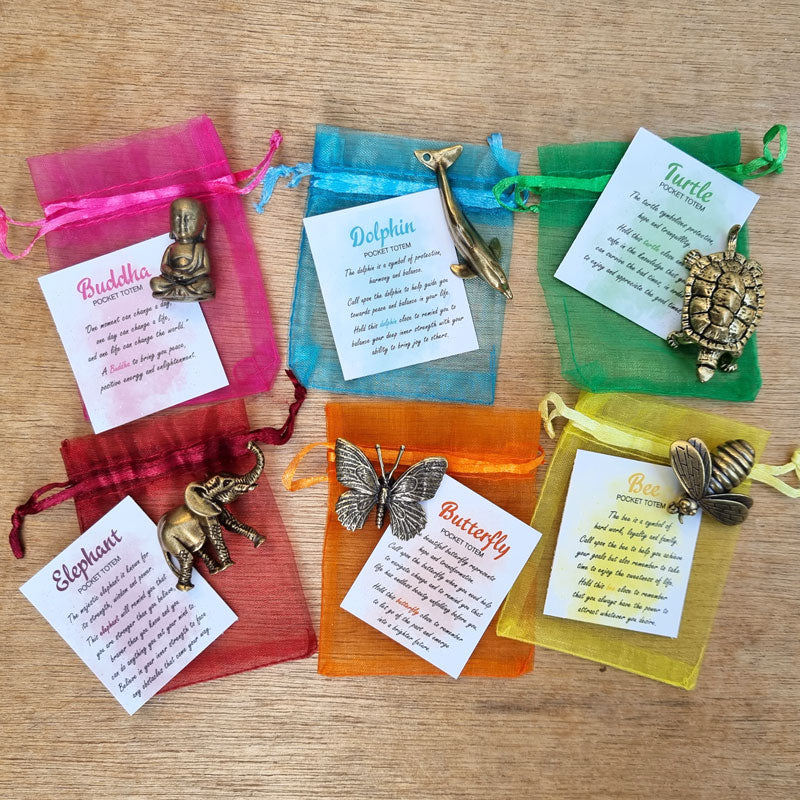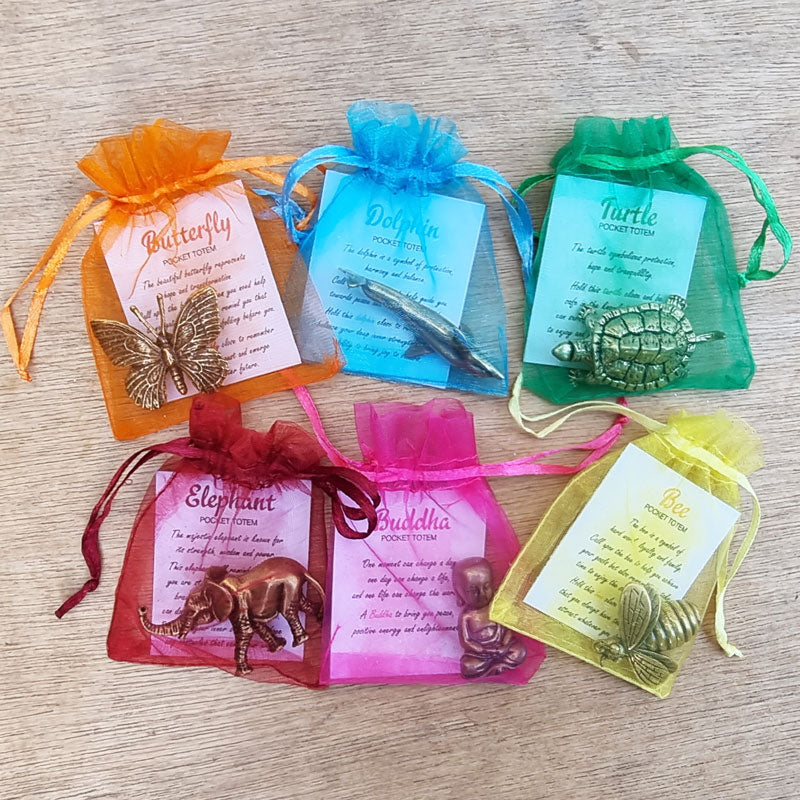 Butterfly Pocket Totem - Hope & Transformation
This beautiful Butterfly Pocket Totem has been designed to be the ultimate pocket-sized keepsake for someone special. Each Pocket Totem includes a soild brass ornament and a heartfelt message card within a matching bag.  Each statue has been crafted in brass with fine detail.
The message in this pocket totem reads: 
"The beautiful butterfly represents hope and transformation. Call upon the butterfly when you need help to navigate change and to remind you that life has endless beauty unfolding before you. Hold this butterfly close to remember to let go of the past and emerge into a brighter future."
The perfect little gift idea for someone special in your life. 
Specifications:
Includes brass butterfly figurine, bag and meaningful message card
Length of butterfly = 3.5cm
Width of butterfly = 3.5cm
Height of butterfly = 0.8cm
Material = brass