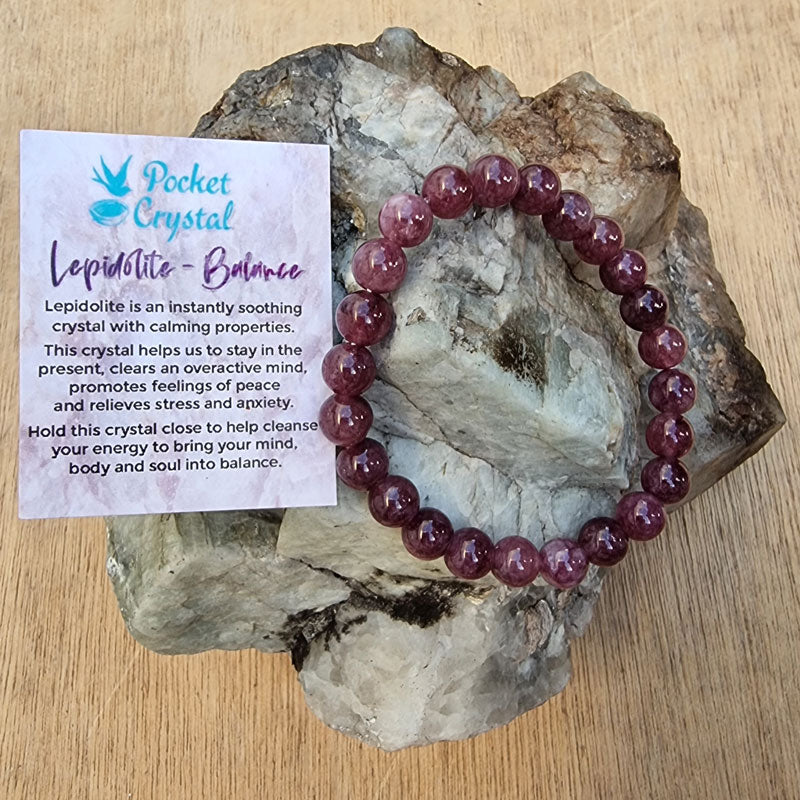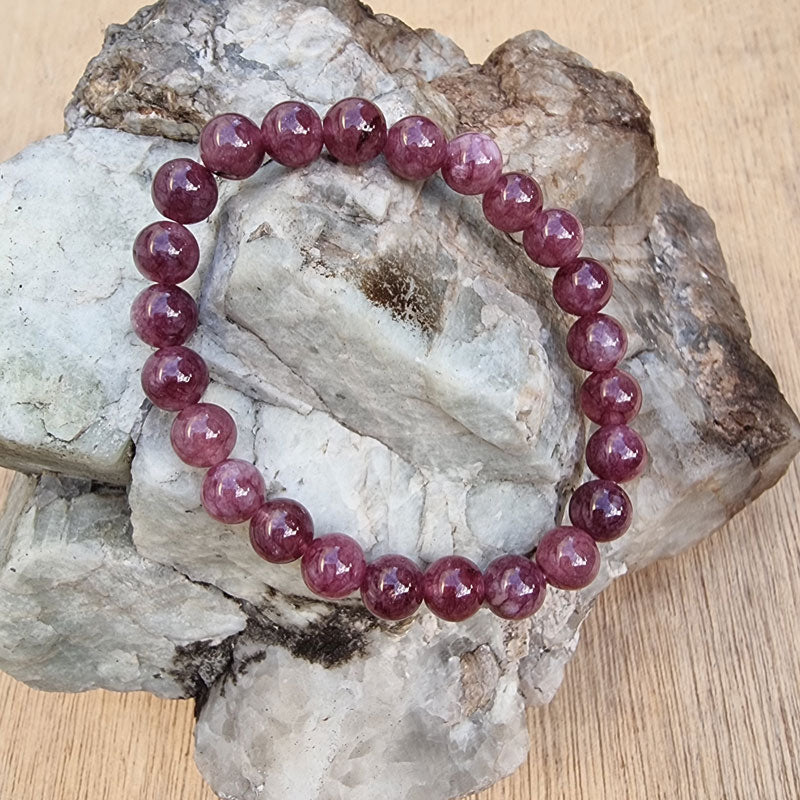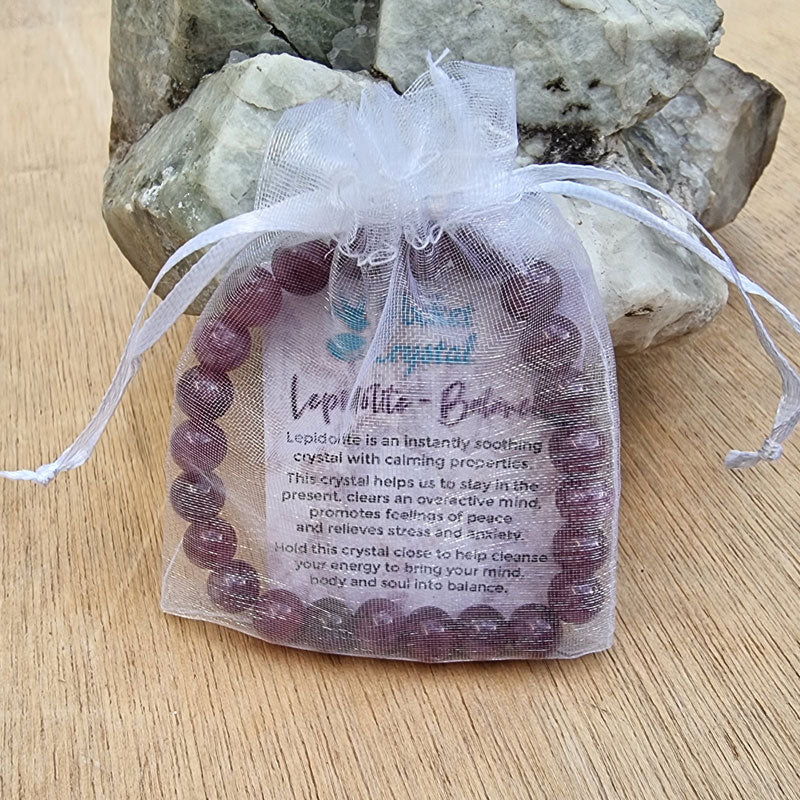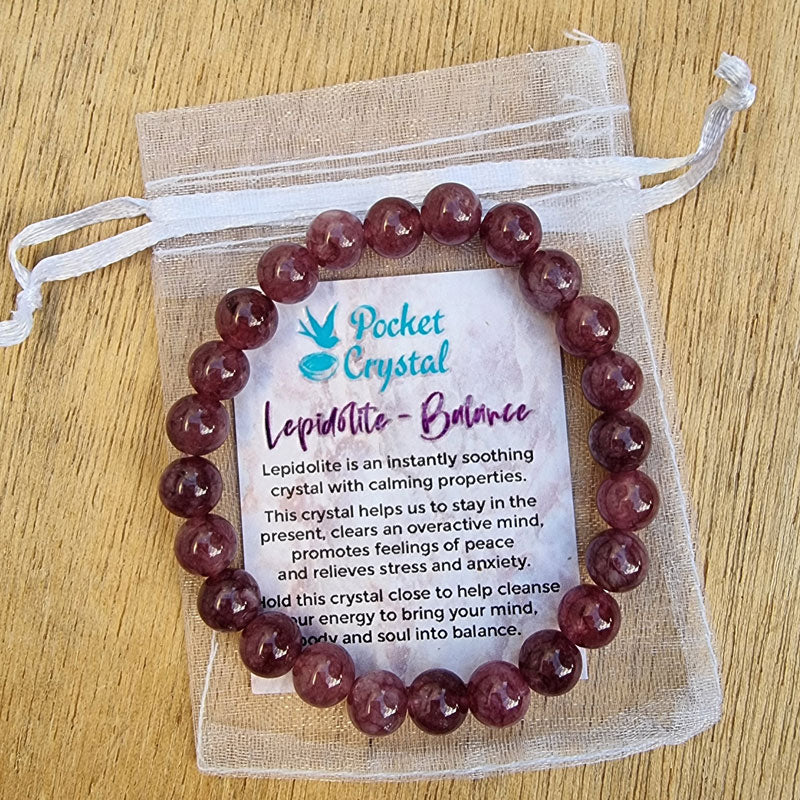 Lepidolite Crystal Stretch Bracelet
We currently have 7 in stock.
$18.95
or make 4 interest-free payments of $4.74 AUD fortnightly with
More info
LEP002
A beautiful bracelet featuring lepidolite crystal beads. 
Lepidolite is an instantly soothing crystal with calming properties. This crystal helps us to stay in the present, clears an overactive mind, promotes feelings of peace and relieves stress and anxiety. Lepidolite helps to cleanse your energy to bring your mind, body and soul into balance.
Crystals and stones make a powerful gift for a friend, partner, family member or loved one, as they reflect the knowledge you have about that person and what they need or require in their life, and what is important to them. Apart from this, they also look and feel beautiful and their healing and protective powers will benefit the receiver. 
Specifications:
One size fits most
Stretch bracelet
Crystal = lepidolite
Includes lepidolite crystal card & bag